YSM Series Air Handling Units
The YSM series double skin air handling unit (AHU) consists of 81 models with air volumes ranging from from 1,200 ~ 99,180m3/h and standard internal static pressures as high ±1000 Pa (for 25/50mm thickness panel), to ensure maximum flexibility and the best solution for your application.
YSM air handling units are modular in design and can be manufactured in varied configurations, with a wide selection of components, to meet customer requirements. Units are suitable for shopping malls, hotels, office buildings etc. which in today's world demand improved indoor air quality requirements, and can also adapted to the hygiene and performance requirements of sectors and industries that depend on ultra-cleanliness, such as hospitals, pharmaceuticals, electronic factory etc.
YSM has two series YSM-M and YSM-P with different casing design and casing performance to meet various customer needs.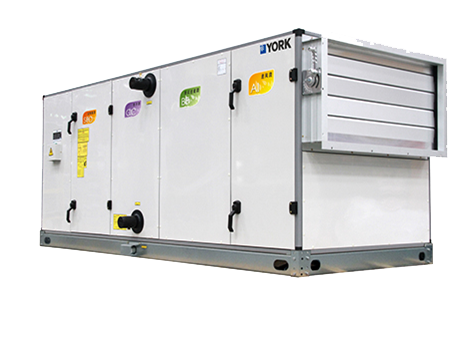 Selection Software Overview
AECworks YSM Selection Software Features
Custom Made
The user-friendly selection software UI makes for easy selection.
The organized project management system quickly responds to customer's increasing design requirements.
The flexible parametric design improves the design efficiency and effectively shortens design time.
Powerful Function
Diverse configurations include simple and practical single-tier unit, slim unit and double-tier unit with smaller footprint area to meet various customer requirements.
81 preferred standard models are available to satisfy both conventional application and special applications with high requirement for dimension flexibility.
Providing 26 segments available as an option.
Professional Software for Coil Selection
Providing diverse rows of coils, circuit designs and fin options, the software is available to calculate coil performance for different operating conditions and environments, and can optimize core components configuration and improve efficiency of heat exchange.
Comprehensive Output Reports
Comprehensive performance report is provided.
Scaled assembly drawing with automatic output is provided for professional's direct use.
Psychrometric I-D chart is provided to help to determine air state parameters in each functional segment and visually reflect the changes of air parameters.
Air Inlet Segment (AI)
Length (Module) (for reference only)
Damper located at front: L=5MDamper located at top or side: L=Dmp_L=5M~32M(Dmp_L is length module following air flow direction at side or top damper,determined by model and damper air flow rate)
Optional
Damper arrangement, Flange, Manual damper, Motorized damper without actuator, Motorized damper with On-Off or analog signal actuator, Access door, Marine light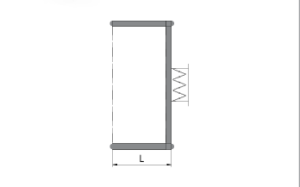 Mixing Box Segment (MB)
Economizer Segment (EE)
Open Filter Segment (OF)
Plate Filter Segment (PF)
Bag Filter Segment (BF)
HEPA Filter Segment (HF)
Heating Coil Segment (HC)
Cooling Coil Segment (CC)