Fan coil unit (FCU) is an important part of the air-conditioner, which has a great influence on whether the air-conditioner can ensure quiet and reliable operation while providing energy saving. The Johnson Controls YORK YBFC FCU series has been fully polished in details to achieve a more pleasant air-conditioning operation environment.
1. Unprecedented Tranquility and Comfort
Ordinary fan design with metal can cause high and sharp wind noise and rapid wind output. YBFC adopts a reinforced polymer material molded fan. Through optimized fan design, YBFC provides a soothing and even wind flow and softer wind sound. The combination of high-quality motors and seven noise reduction measures makes YBFC more elegant, "low-key" (low noise), and gentle.
2. Persistent and Smooth Operations
The quality of YBFC is guaranteed by enhanced material selection and comprehensive performance testing. YBFC has passed the 336 hours high temperature + 10 cycles of high and low temperature impact tests. Its components have also passed the over-speed and limit breaking test to ensure high strength. YBFC ran smoothly even in the accelerated high-temperature fatigue-resistant operation test. Last but not least, YBFC passed the 120DC extreme working conditions verification, far exceeding the 80DC benchmark.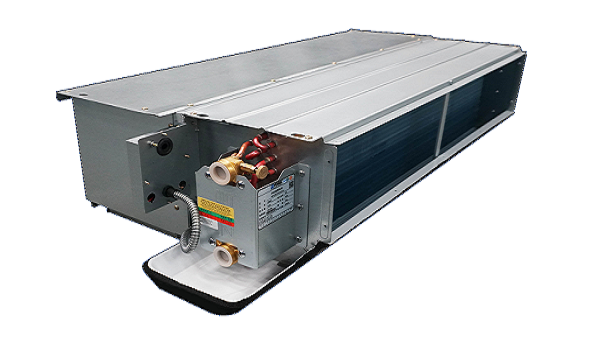 York Comprehensive Five-fold Test
Component Heat Temperature Test
Formulation Selection Verification
Verification of Extreme Conditions
Component Strength Test
Accelerated Life Test
3. Amazing Energy Saving
The YBFC has achieved a breakthrough in energy saving of up to 14% in ordinary FCU.
Compared with its previous models, it also achieved 8% reduction in energy consumption.
Using the lower weight of the reinforced polymer fan wheel and the optimized distance between the fan wheel and the fan volute, the YBFC has an enhanced ventilation channel.
YBFC's high-quality copper tubes are equipped with new hydrophilic aluminium fins to ensure high heat exchange rate.
4. The Intimate Details
The safety design of YBFC ensures that the interior decoration will not be damaged. The one-piece stamped drain pan is designed to ensure no water leakage or dripping, and the condensate water flows quickly and smoothly.
A variety of filters combined with a Nano TiO2 sterilizer, can oxidize and decompose harmful substances, keeps the indoor air fresh and healthy. With multiple static pressure options and a variety of temperature controllers, YBFC is highly adaptable and convenient for both new house installation and old house renovation.