Indoor air quality is an essential issue that can affect student and staff safety. With COVID-19, people are becoming more aware of the dangers of poor indoor air quality. This is not just a pandemic issue, but it can affect the health of students and staff. Indoor air quality is an issue that needs to be addressed in schools.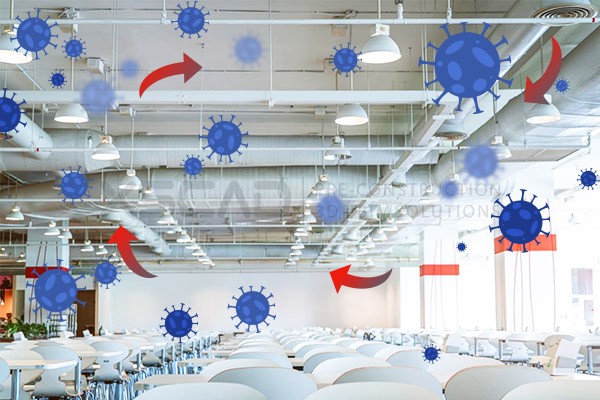 Indoor air quality in schools is a crucial component to a healthy, happy, and successful school day. While recent conversations have largely been governed by when schools can reopen their doors, creating healthier classrooms for pupils to return to must also be on the agenda, and clean, fresh air is the bare minimum we should be providing to ensure student health, happiness and success. Poor air quality can have negative effects on students' health, school performance, and the learning environment. Before considering how to improve IAQ in schools, it's important to understand why poor air quality can be so damaging.
Alarmingly, high CO2 levels are not uncommon in Australian classrooms when the principle ventilation is via opened windows. The cognitive performance of students has been found to reduce by 50% when they are exposed to CO2 levels which can be lowered significantly via ventilation.
Indoor Air Quality in Schools is a new initiative that will be implemented in public and private schools around the world. Indoor Air Quality in Schools will help to reduce air pollution and make the school environment healthier and safer for students and staff. Indoor Air Quality in Schools provides vital information for schools on how to improve the quality of the air in their buildings. With this information, schools can take steps to implement air quality plans that will create a healthy learning environment for students.